We've spent the better part of this week searching out an old beater of a fifth wheel. After seeing a few gorgeous renovations from @rvfixerupper and @ashley.joyfullygrowing we fell in love with the idea of inexpensively making one over! I mean... how can you pack this much stunning design into such small space..
Seth and I have always been adventurers at heart. One weekend *pre-kids we packed up and left after work Friday and drove thirteen hours to South Carolina. It took us all night to get there, but once we did we found a beach and fell asleep right there in the sand until we could get into a rental. haha, oh life was simpler those days. Now Friday nights look more like this..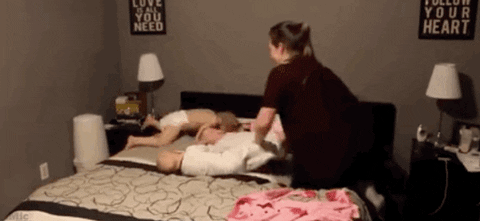 Anywho, we'd love the ability to just hop on and travel whenever we feel like it and to give our kids the same joy that comes from adventure! 
In non-RV related news
I can't wait to walk you through some RV tours this week and give you our initial reno ideas!!
Please reload